Since 2004 Viprotron develops and produces innovative quality scanning devices for the flat glass processing industry in its Pfungstadt premises.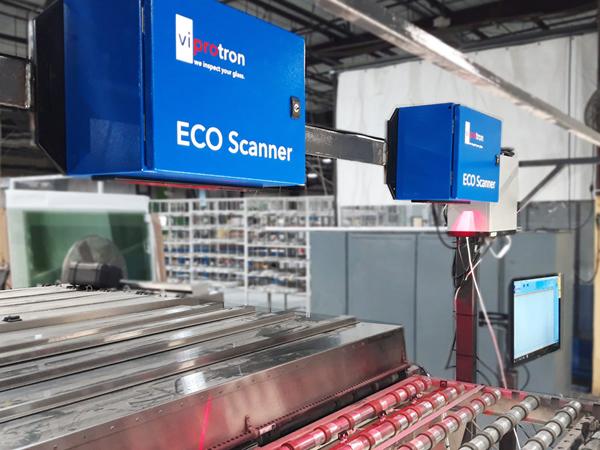 As OEM-partner of many leading machine builders, Viprotron could achieve a global technology leadership in quality control of architectural glass within the recent years. The Quality Scanner 3D sets the benchmark among the quality control devices now for years.
The latest development in standard defect scanners is the new generation of the "ECO Scanner", the first DIY scanner in the market. It covers the method of examining glasses in the way the ASTM and international standards require, but is so easy to install that the customers can do that alone without the help of the company service engineers to avoid expensive travel cost from Europe. An ECOnomical solution! The picture shows a retrofit installation in a horizontal IG-line. Many other applications can be realized in horizontal or vertical lines.
In the section of high performance scanners, the second release of the "Anisotropy Scanner" is just launched into the market. Anisotropies are resulting from different tension relations inside the glass, mainly after tempering. Positioned directly at the outlet of the furnace the Viprotron Anisotropy Scanner controls the exiting glasses and provides online images of the anisotropies of each glass of the furnace load.
Simultaneously the localization and calibrated measurement of the intensity of the anisotropies takes place. This helps to optimize the furnace parameters and with this to improve the delivery quality of the final product, as many analysis tools provide additional information and the chance to match the furnace structure with the results from scanning. A real step for process improvement and stability.