Heavy snow loads can cause glass and its related structures to collapse, if proper snow-removal techniques are not practiced.
Snow accumulates everywhere in winter, even on a glass canopy. Thanks to the HeatVision® electrically heated glass, clicking the "ON" button starts a heating system that melts the snow, making the glass canopy transparent again.
The system can be turned in auto-mode. The snow sensor detects snowflakes and automatically starts heating the glass canopy to 15°C. The canopy remains clean the whole time, as the heated glass turns snow into water.
Where you can use the snow-melting glass:
Glass roofs
Glass greenhouses and conservatories
Glass floors and staircases
Glass canopies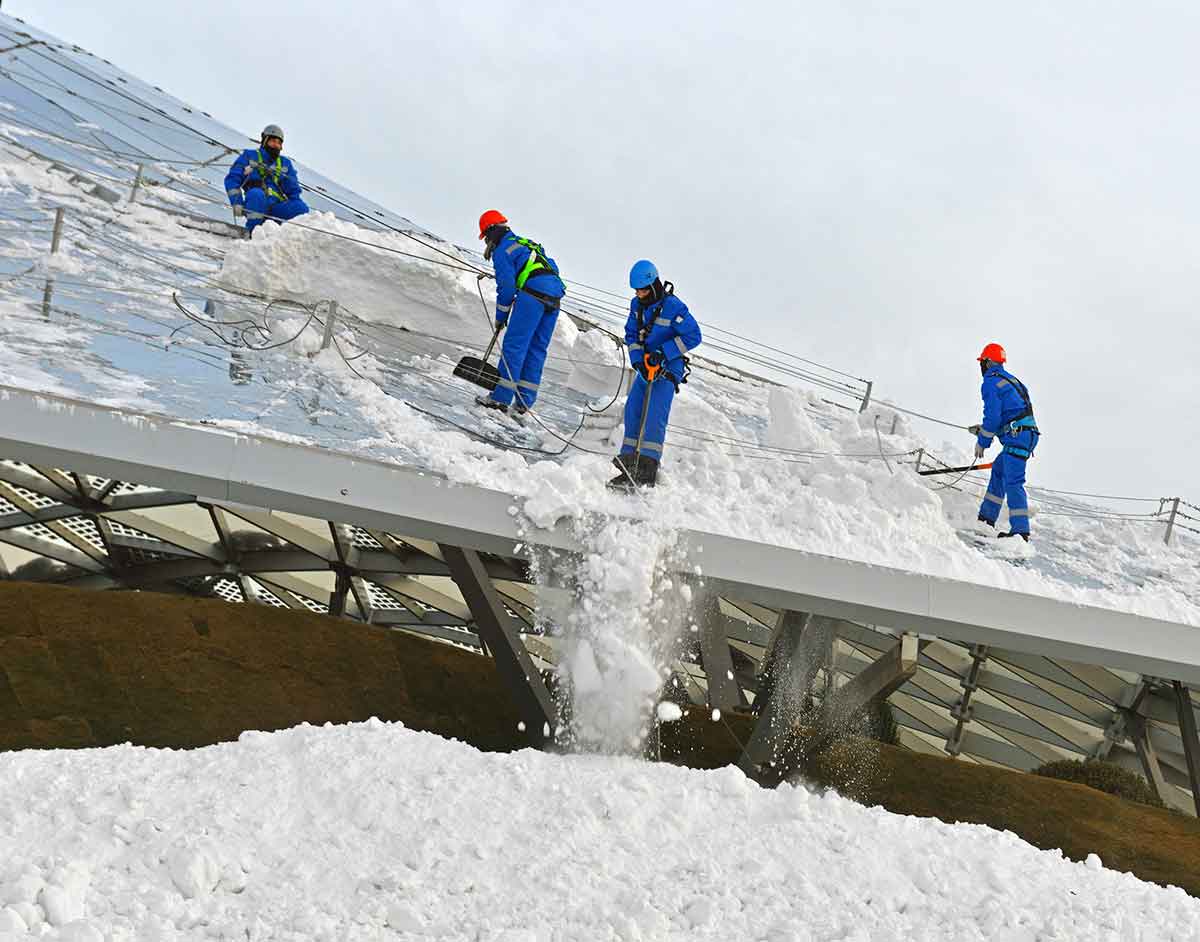 Technical features
Maximum size:
2.500 mm x 4.600 mm
Colour:
Wide range of colour laminating films, coloured glass, Screen printing, sandblasting, enamelling
Shape:
Rectangle, square, trapezoid, round, oval, triangle
Voltage:
230V-50Hz -Appropriate voltage is determined depending on the application
Power:
100–1.200W/m2 – Appropriate power intensity is determined depending on the application.
About Formator

Formator Ltd. is the leading supplier of electrically heated glass for marine applications, counting more than 70 cruise ships in which its HeatVision® heatable glass has been installed. Formator also offers HeatVision® glass for a range of interior and exterior applications in buildings, including, for example, anti-condensation glass, comfort glass, heated partition glass walls, snow-melting glass, etc.
Find out more at:
www.formator.hr
linkedin.com/company/formator-safety-glass