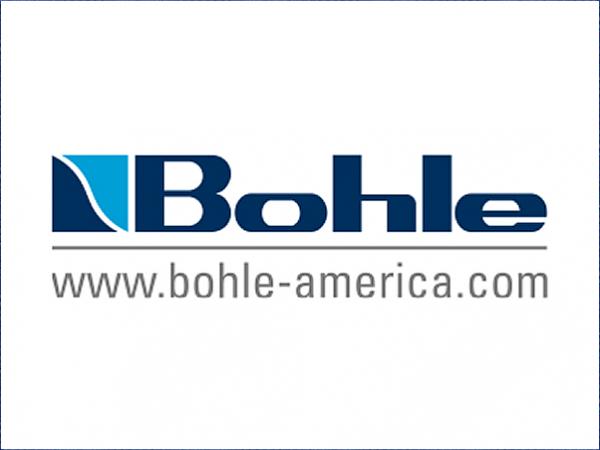 For the sixth year in a row, Bohle Group from Haan, Germany, the world´s leading wholesaler of glass fittings, vacuum handling and glass cutting products, has seen an increase in revenue.
According to preliminary figures, the family business generated a turnover of $ 73.5 million in 2019 and was able to increase its Group turnover despite declining sales in the UK due to Brexit. Largely due to its sound equity ratio, the company is well-equipped for the future.
The business activity in America recorded a very positive sales performance and now makes up one third of the overall Group result. The Germany operation once again proved to be the most important and successful market for Bohle. At present, the company generates approximately half of its turnover in its home market through e-commerce – with online purchases continuing to grow.
"In 2019, we were once again able to prove ourselves in a demanding environment and have in part grown significantly in our most important product divisions and markets", states Arne Klöfkorn, COO of the Bohle Group. Bohle considers itself well prepared for the future despite weak economic prospects. Arne Klöfkorn further adds: "We have successfully launched many new products in 2019 and also in 2020, we will continue to feed the market with product innovations in which we place high expectations."
Further growth plans for the future
In the course of recent years, the company management has restructured the Glass Hardware Division and placed special emphasis on their in-house developed architectural hardware products. The company successfully launched the VetroMount all-glass balustrade system and the MasterTrack FT sliding door system which has met with a promising response in all major international markets.
Bohle is now currently working to add supplementary products to the VetroMount balustrade systems will unveil new extrusion profiles and complementary handrail products in the near future. A strong focus also remains on the shower hinge division: Bohle will launch its new shower hinge range, developed in-house by the German product engineers during the course of 2020.
In addition to the all of the new product rollout, Bohle has also made large investments into digitalization, process optimization and hiring new key personnel over the course of 2019 in an effort to maintain the company's continued advancement. To add value to the company's loyal local customer base, Bohle recently conducted an in-house trade show at its newly renovated training facility at the German corporate headquarters. This new training facility aims to keep the product education aspect of Bohle's commitment to the industry going into the future.