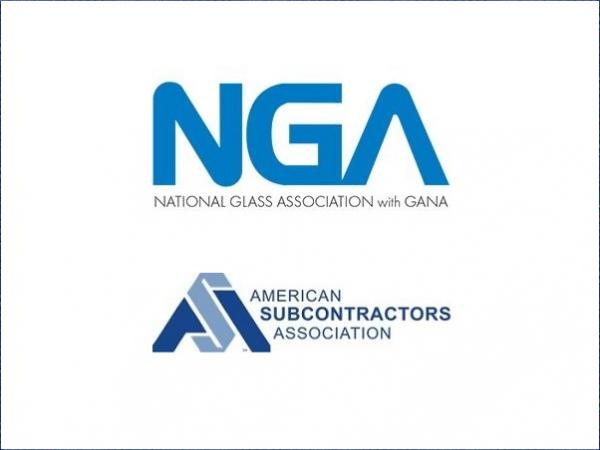 The National Glass Association (NGA) and the American Subcontractors Association (ASA) are pleased to announce they have entered into a mutual agreement for NGA to be an ASA Alliance Partner.
Later this month, NGA members will have access to ASA resources such as legislative representation on payment and contract issues, popular ASA publications Contract Negotiating Tips and Bid Proposal Addendum, and ASA articles and webinars. Moreover, the combination of association resources, content and knowledge will strengthen the collective voice of the installer and subcontractor industries.
"As immediate past president of ASA, I've lived and breathed our 'better construction through fair construction' mantra," says Courtney Little, Ace Glass Construction, Little Rock, Arkansas. "As a lawyer and NGA glazing contractor member, I know how important it is to protect the rights and interests of all subcontractors. The alliance of our two organizations will greatly enhance that mission."
"As a long-time NGA and ASA member, I can say without hesitation that this is a mission-critical alliance for both organizations," agrees ASA board member, Gloria Hale, CEO and president of Hale Glass, Placentia, California. Brian Hale, chief operations officer of Hale Glass and current NGA board member is also a strong supporter of the alliance.
The two organizations will share more information on the partnership in the coming weeks. NGA member access to ASA resources will begin later this month.