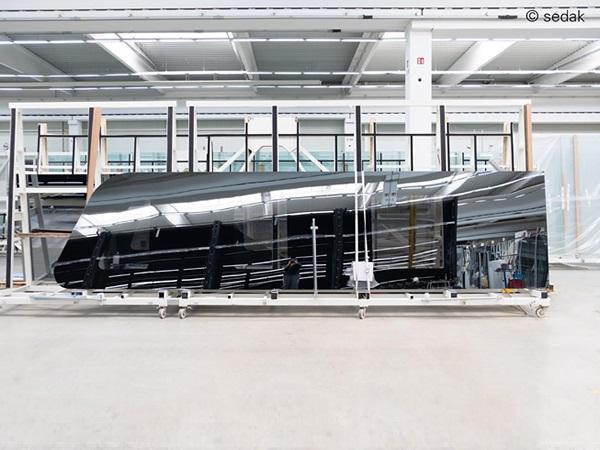 One could almost say: "sedak has never produced a more complex glass", because with this laminate with attached insulating glass islands sedak created a real masterpiece.
A total of three differently sized island discs measuring up to 1.3 x 1.3 meters were laminated onto the 2 x 8.3 meter lamination-bent multiple laminate. A special feature here is the sloping bending line of the insulating glass, which results in a twist of the pane.
The unusual glass has a variable bending radius and consists of 26 individual panes. In order to guarantee the precision in bending, lamination and further processing into an insulating glass, special sedak know-how was required. A total of two mirror-inverted panes of this type were produced for the project.