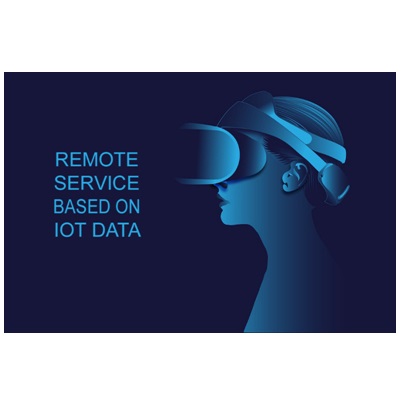 We are living in a highly digitalized world and the success of the glass working plants can't ignore this. Here, like in other industrial sectors, the latest technologies based on Internet of Things (IoT) have been introduced. Schiatti is deeply involved in discussion and operates in that way actively.
Industrial Automation and smart data
The automation and the way that smart data are managed by the IoT are two of the main factors that help to define an enterprise's efficiency and competitiveness. Not only with the required industry 4.0's adaptations, but in general with an International run into digitalization, no enterprise can escape from the comparison with the new technologies of digital automation.
IoT advantages for glass industry
For glass working industry, the interconnection's advantages are:
» Remote Access to tempering and laminating machine's data» Remote and instant support and suggestions of appropriate response actions» Automatic learning (for increasing productivity and quality)» Non-necessary machine's stop reduction
Remote assistance: from the alert to virtual technician
In the industrial landscape, today the most widespread chances of remote support are mainly based on alarms and data automatically collected from the machines. In the near future, however, the support will extend quickly until becoming a real virtual assistant able to "see what you see".
Remote assistance with augmented reality or virtual reality
IOT (Internet of Things) refers to the extension of digital to the object world. A practical example can be a remote breakdown managing, a montage or a maintenance, through augmented and/or virtual reality. The purchase of specialized machinery from all over the world, means, for an enterprise, a difficult managing of maintenance demands (times and costs). With the new augmented reality's applications, the technicians that suppliers make available to assistance, can immediately answer to the inquiries. How? By means of the augmented reality software that drive the operators with tips that can be seen on the machines, through mobile devices or in real time thanks to VR masks that allow the operator to see exactly what the technician on the side of the machine is seeing.
Remote control with the machine's network
When machinery's data are shared in an automated digital network, one of the biggest advantages is the possibility to reduce the hours/operators thanks to a H 24 monitoring system, also with the remote control. The monitoring service, also detects eventual alarms from the machine, intervening directly or asking promptly for an intervention.
Predictive Maintenance thanks to the network data
Together with the intervention time reduction, a monitoring with a constant data flow in real time, allows to manage and schedule also the predictive maintenance interventions that can avoid high-cost machine stops.
IoT: machine's social network
As well as we are connected each other through our "social" network and we learn and share information, in the same way, also machines will soon have their own "network" that will help in growing up and get better performances.