Currently the world is under pressure to limit global warming. We need to change our way of living and our way of producing things. The boom in the glass industry shows, that glass meets the requirements for environmental friendly packaging material, what plastic definitely not does. But as the entire industry needs to produce more efficiently and reduce CO2-emissions, the glass industry also needs to develop more environmental friendly production processes. Economic reasons are the increasing prices for CO2 allowances and the shortage of fossil fuels.
HORN can confirm this trend for the glass industry. In 2019 inquiries for low emission melting technologies have significantly increased. The requested technologies are either hybrid furnaces or even full electric furnaces based on cold top technology. The demanded melting capacities are between 150 and 300 tpd.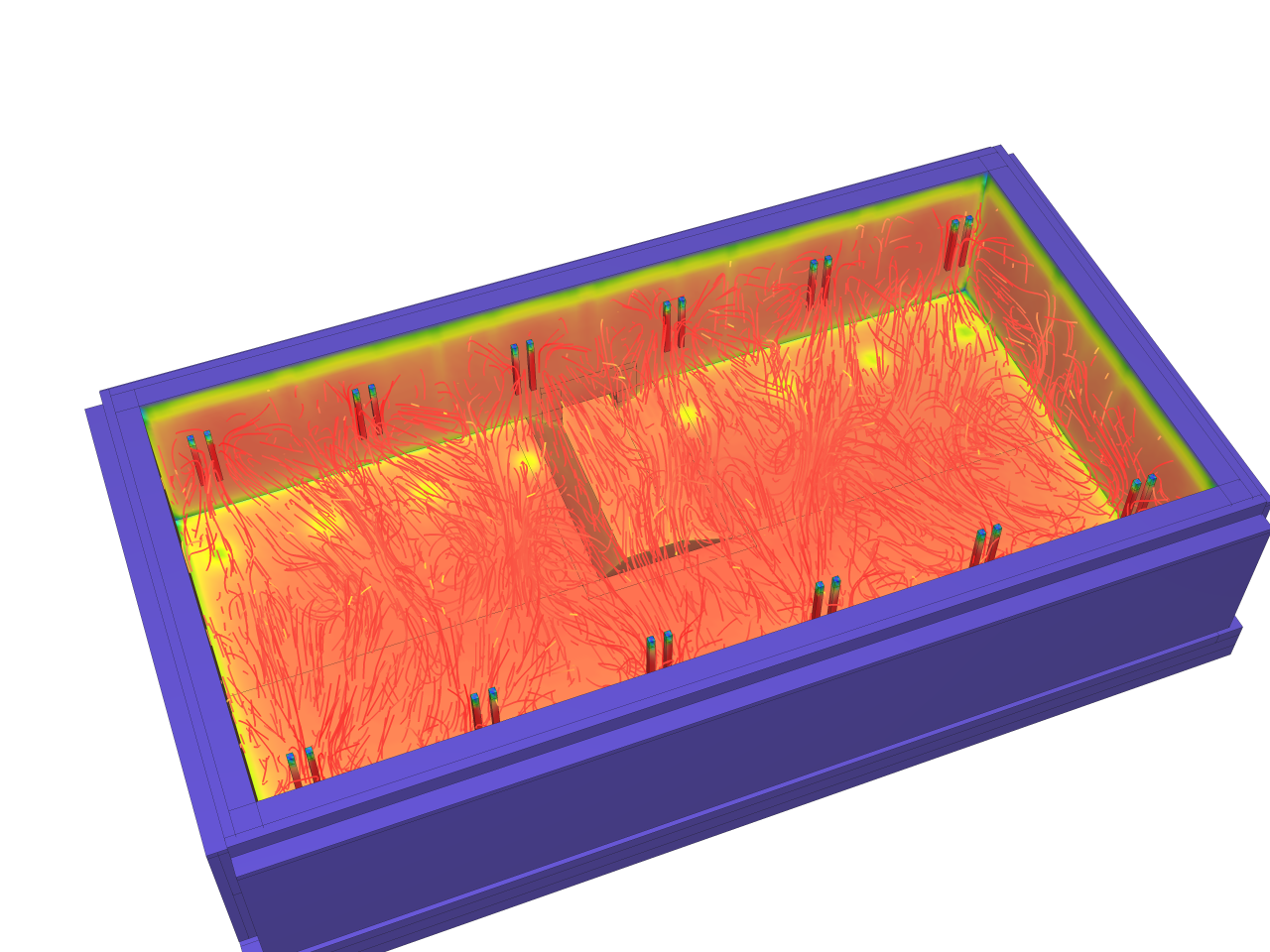 The HORN hybrid furnace is characterized by a separate batch melting tank and a refining tank, both heated with the proven HORN high power boosting system and advanced oxyfuel combustion system. The HORN full electric furnace is a rectangular-shaped, modularly constructed design as basis for flexible adaptation to the demanded melting capacity. The heating is realized by means of the HORN top electrodes, which ensure safe operation of the furnace especially in case of metal insertion by mistake when using external cullet. In order to meet the needs of the customers, HORN further develops both technologies. Currently, HORN is able to offer hybrid furnaces for capacities up to 300 tpd and full electric furnaces of 200 tpd.
Pictures: Computer modelings of a hybrid furnace and a full electric furnace.
HORN Glass Industries AG, a German specialist in the design and supply of complete glass melting technology is a solution partner for the worldwide glass industry. With its abroad subsidiary companies in Czech Republic, India, Malaysia and China, HORN matches the glass industry's requirement for local and fast activities.
With its more than 130 years of experience in glass melting, HORN has a wide range of experience in the design, manufacture and supply of different furnace types for production of lighting ware, tableware, containers, cast glass, float glass, solar glass and technical glassware.
The range of products and service does not only include utility equipment such as combustion systems, electric control equipment as well as modern process controlling with SCADA systems of the highest standard, to name but a few, but also the design engineering and site service.
Moreover, with its service people, HORN can cover the full requirements of the glass industry. A wide range of experts is available to install and commission all melting tanks worldwide. Service people can react quickly in order to provide assistance in case of any trouble during the glass production.
A reference of more than 20.000 tons of glass per day coming from furnaces built by HORN expresses the professional and reliable performance of the market leader in glass melting furnaces. Customers appreciate HORN Glass Industries AG because of the unique properties:
Technology – and System – solution partner
Flexibility and customer orientation
High vertical integration of manufacturing