In 2018, a unique office building opened its doors in the heart of the Netherlands: World Trade Center (WTC) Utrecht.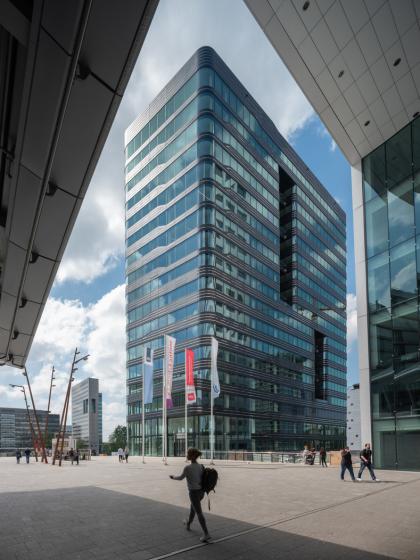 With its impressive, 70-metre high façade, the building is an iconic landmark that draws the attention of visitors to Jaarbeursplein and its surroundings.
WTC users benefit from a range of on-demand support facilities and services, including shops, cafes, restaurants, dry cleaners, travel agents, hair salon, childcare centre, business centre and meeting rooms.
To help make occupants comfortable all year round, Guardian SunGuard SNX 60/28 was chosen for the fully glazed façade.
A new generation of this product has since been developed, SNX 60, which is now available.
SNX 60 is a triple silver coated solar control glass that offers even better colour consistency and enhanced internal reflections.
SNX 60 provides exceptional clarity. It has a highly desirable, consistent, neutral, transparent appearance – regardless of the viewing angle.
Internal coloured reflection is optimised, adding a much more neutral tone to the glass when viewed from the inside of the building.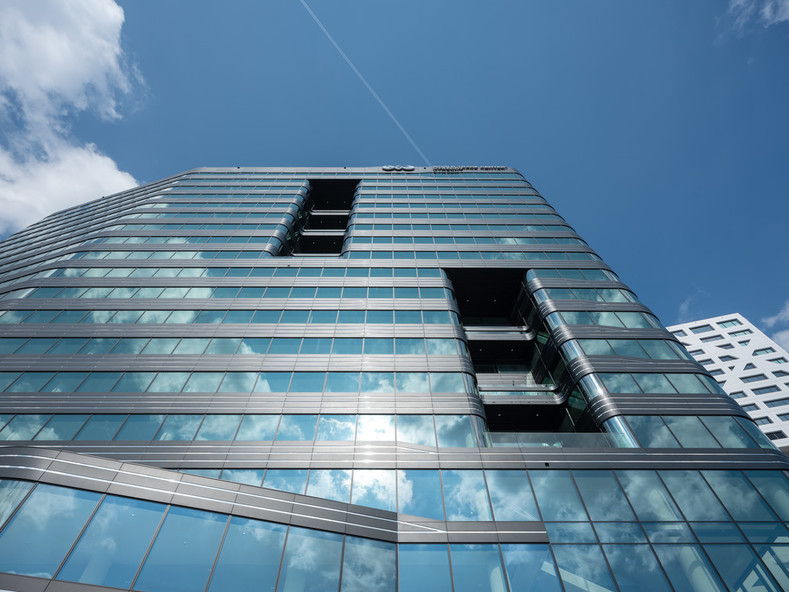 COUNTRY: Netherlands
CITY: Utrecht
ARCHITECT: MVSA
GLASS PROCESSOR: HERO GLAS
CLADDER: ALKONDOR HENGELO
PRODUCT: SunGuard® SNX 60/28