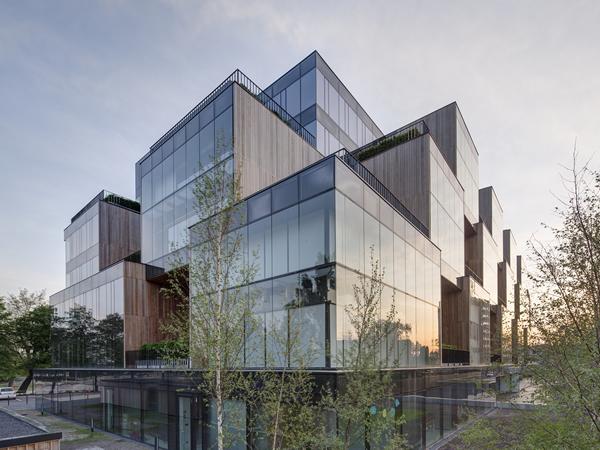 The PIXEL Allegro office building in Poznan, Poland is a modern, functional and incredibly original piece of architectural design by JEMS architects.
The PIXEL is also one of the most interesting and beautiful architectural structures built in the city in recent years, as well as an award-winning sustainable office space.
The unusual glass exterior of the PIXEL has two distinctly different sides. While the north-facing side of the building is simple, smooth and understated, the south-facing part consists of spatially arranged cubes that form a kind of chessboard.
The space between the cubes is filled with diverse vegetation and wood elements, which combined with a huge roof garden, give the building a truly ecological feel.
COUNTRY: Poland
CITY: Poznan
ARCHITECT: JEMS Architekci Sp. z o.o.
GLASS PROCESSOR: Q4GLASS VITROTERM MUROW
CLADDER: Alkal S.A. O/Opatówek
PRODUCT: SunGuard® SN 62/34