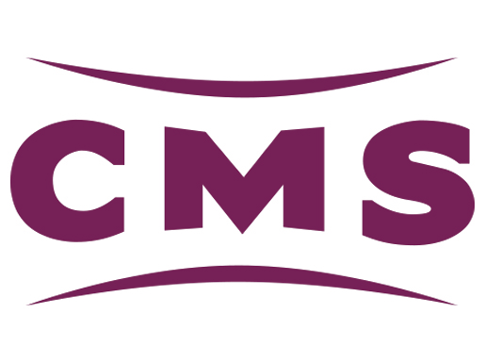 Say Hello to the New Logo
CMS Glass Machinery as a company, has come a long way. 2020 marks our 25 years in glass machine manufacturing industry, and we felt it was the right time for a change. So, we are excited to announce the launch of our new logo as the first step of an ongoing evolution of our brand.
We have transformed our logo to reflect who we are today and set the vector for future change. Our initial intention was to reshape the logo in a modern way but also, proud as we are of our rich history, we wanted not to shift too much from the previous vision. We retained a few core elements of the original logo and maintained a certain consistency when choosing the new color.
With the new logo, we wanted to clearly convey what CMS Glass Machinery is all about: stability, innovation, trust, focus on the end result, and client orientation. We also wanted to be simple but adaptable to our old logo. The updated logo helps us staying true to our roots while reflecting on the evolution of our vision.
Our task for the next couple of weeks is to rebrand our collaterals, whitepapers, business cards, etc. with the new logo. Moreover, in the following months, we are planning to introduce a new, modern website in an original design to reinforce the company's unique positioning.
About CMS Glass Machinery
CMS Glass Machinery was founded in 1995 in Turkey and has become the first major company on turkish market to produce flat glass processing machines. With the innovative works undertaken by CMS
R&D Center, CMS Glass Machinery is constantly developing new products keeping our customers on the cutting edge of new technologies. Company's portfolio consists of 30 main products and over 200 derivatives. All these places CMS among the few companies globally competent to construct a stand-alone glass manufacturing plant.
While being the domestic leader in its own field, CMS has also become an international brand with 80% export rate. CMS has achieved to be listed along with top 5 companies on the surveys conducted by international organizations. CMS created solutions for more than 10,000 customers in 125 countries with more than 15.000 machines supplied to become one of the key vendors operating in glass processing market.
CMS Glass Machinery is a unique company that manufacture almost all kind of glass machines for glass industry:
Automatic Glass Cutting Machines
Laminated Glass Cutting Machines
Insulating Glass Production Machines
Automatic Glass Sealing Robots
Automatic Spacer Bending Machines
Automatic Desiccant Filling Machines
Glass Processing Machines
Automatic Glass Seaming Machines
Glass Double Edger Machines
Glass Double Edger Lines
Laminated Glass Production Lines
Glass Tempering Furnaces
CMS Glass Machinery is counted among the most reputable manufacturers in Turkey with its corporate infrastructure, technical department, R&D centre, production site and After-Sales Services.
Contact: CMS Glass Machinery
Address: Beylikbağı Mah. 339. Sok No:1, Gebze / Kocaeli – TURKEY
Tel: +90 262 654 20 70
Fax: +90 262 654 20 71
www.cmsmachine.com
info@cmsmachine.com